5 check code methods for how to check Telenor number. In this article we are going to tell you how exactly you can check out any Telenor SIM number ownership in seconds. Stay focused!
Make a call or send an empty SMS to 7421. This is the easiest way out to check Telenor SIM number code. Read here for more methods in detail.
Telenor SIM Number Check Code – Why You Need That?
While we might not have a specified answer to this question, there are reasons one might otherwise not think about. See, we humans are often forgetful, aren't we? And some unfortunate happenings like theft, snatching of your smartphone, or having a multiple set of SIM cards drives in the problem of forgetting to remember your old number.
Mobile telecommunication networks are on pace to win the race of digital supremacy. So, they often bring some attractive packages like new SIM offer, or SIM lagao offer, etc., to grab more subscribers. And, fact be told, it ultimately works two-ways, favoring you, too.
That is the exact reason that users keep on switching and changing their SIM cards. And, surprisingly though, it works. Say, in your case, you now want to get your number back, seemingly with no way out.
This is what has made us address this issue to solve your problem. Whatever be the case, with our tips, you can now check your number in no time. So, let us get it on without further ado.
Check Your SIM Number – 5 Quick Methods
1). Send an empty/blank SMS to 7421
2). Dial 7421 to make a voice query
3). Dial to leave a Missed Call on another FNF number
4). Use My Telenor App for the enquiry
5). Visit Telenor's Official Website
Please find complete detail down below here.
First Method – Via SMS
Telenor facilitates those users looking to get their SIM number thereby providing them with a smart opportunity. The enquirers are suggested to go follow the process as under.
Go to the "Messages" app
Tap or press to open the app
Next, go to "New Message"
Type in "My No" and send it to 7421
Or you can choose to send an empty/blank message to the same number
In a while then, you will receive a text message containing in your SIM number
"Moaziz Saarif, apka mobile number 923XXXXXXXXX Hai"
Second Method – Via Voice Call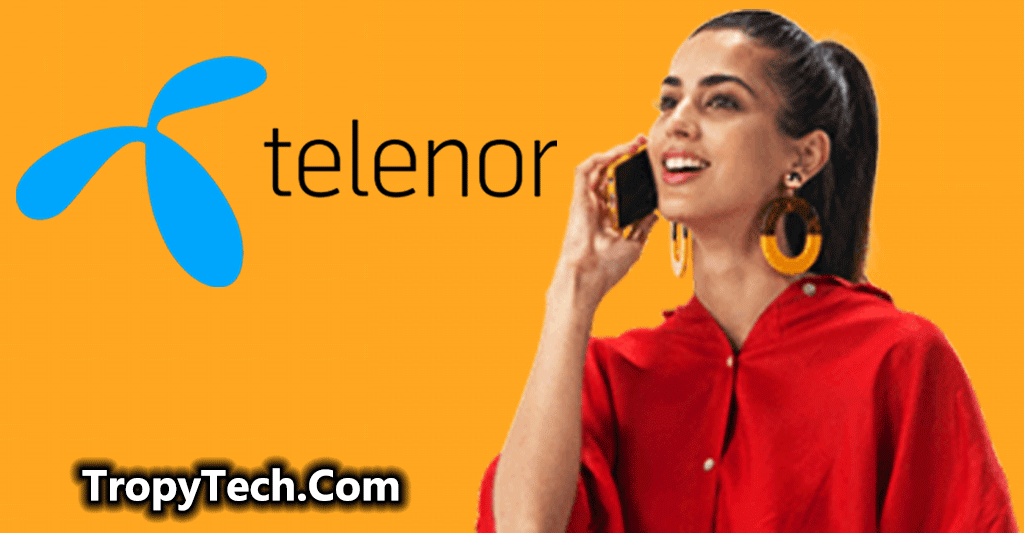 In case you are running out of balance, and are unable to send an SMS, Telenor lets you with an option to make a voice enquiry. To get on that, however, follow as guided.
Open the Dialer on your Telenor SIM
Type on 7421 and dial the number
Your call will be sent to Telenor as an auto-response message
Shortly then you will receive an electronic reply from 7421
Yay! There you get your Telenor SIM number!
Third Method – Through Missed Call
Users can also choose to make a missed call to any of their friends or family number. If you are lucky enough having sitting by together, check your number straight on the other phones' screen.
But otherwise, if you have a distance between, request them to send you back the mobile number they have just received a (missed) call from. We hope that should work for you.
Fourth Method – Via My Telenor App
Almost every single cellular services providers have launched their own Android and iOS apps. Utilizing these apps is quite an experience. Users can easily navigate through, and they can get access to any information of their need.
My Telenor App also facilitates the users check Telenor SIM number. Making the process simple and easy to grasp, let us move into details.
Go to Google Play Store if you are an Android user
Visit My App Store if you have got an iPhone (iOS)
Search and download My Telenor App
Now Install and Tap to Open the app
Next, Tap on the "Start" button
There appears your Telenor SIM Number on the home screen inside the app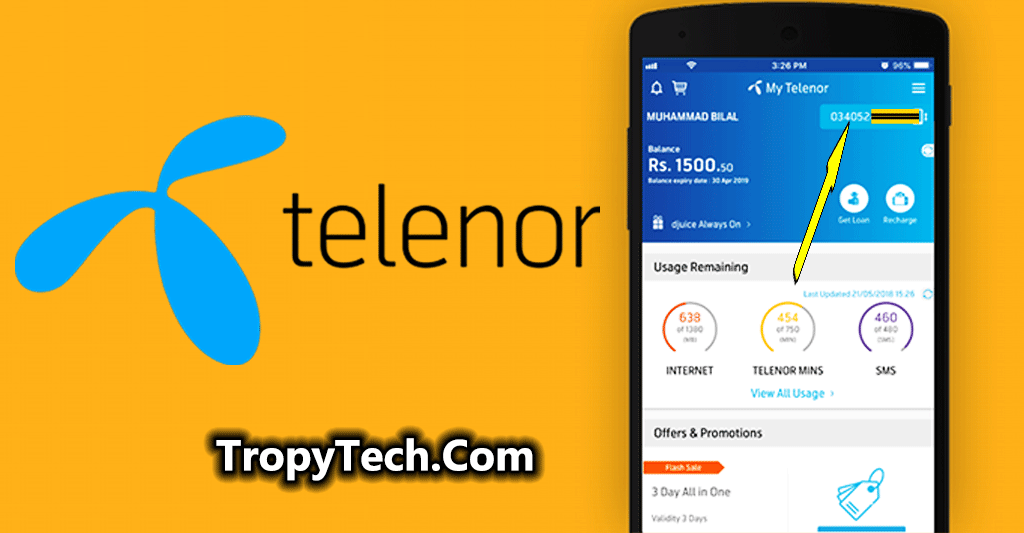 Fifth Method – Online Enquiry
Telenor's customer care service is always up for the users. It is quick and efficient. Nevertheless, your experience could differ anyway. Anyhow, there are two ways out to enquiring your Telenor SIM number online.
Via Telenor Representative
Telenor has provided their helpline number [345] for any queries online. In your case, to get back your number, dial this number to take on call the Telenor representative. But there are a few credentials you need to take along prior to making that call.
1). Complete name of yours
2). Computerized National Identity Card (CNIC)
3). International Mobile Subscriber Identity (IMSI) number, that you can find out printed on the back of your Telenor SIM card
As soon as you get on voice call with the representative, please let him know every bit of details they ask for, like your name, CNIC, IMSI, etc. Once the enquiry gets completed, the person should tell you the SIM number. We advise you to write that down with you for safety.
And that is it in this method. Let us now move on to the next one.
Via Telenor Official Website
Telenor's official website not only brings to you anything you might look for, but they also have a dedicated customer care chat service. Wondering how it works? Nothing difficult. It is super convenient. Let us read how.
Visit now telenor.com.pk
Down there, in the bottom right corner, you should find an elevated box showing "Telenor Customer Care"
Tap or Click on the button, whatever in your case
A quick chat window will popup right in front of you showing on "Let's Chat"
Put in your "Name" and "Mobile Number" (only name in your case), as inquired, and press "Start Chat"
Proceed further with providing all necessary details they might ask for, like your CNIC, IMSI, etc.
There the chatter will provide you with your Telenor SIM number
It is essential to mention, and advise, that you should be using a valid and active SIM card what way you go along to make an enquiry. Also, we must declare that all the above methods are temporary. Telenor has the right to change them anytime. So, keep visiting for any update(s).
You may also read:
Our Take On Check Telenor SIM Number
In this article we have thoroughly briefed you about how to check Telenor number. And we hope that every single provided Telenor sim number check code should work for you.
TropyTech brigs to you the latest internet packages, call packages, SMS packages, social bundles, and a lot more for both prepaid and postpaid users. So, keep visiting us to stay updated.