Here is the complete step-by-step guide to some easy ways out to recharge your Jazz SIM number. With its acquisition of Warid on November 26, 2015, Jazz reigns as the largest telecom services provider in Pakistan with a huge user base of over 72 million now. If you come from that list of prestigious customers, here is how to load Jazz card in a few steps.
Jazz card recharge code is *123*<number: 9230XXXXXXXX>#. Read to explore other manual and online ways to how to load Jazz card on your number.
Jazz Card Load Code – A Complete Guide
Jazz offer recharge while roaming to the customers both local and international. It thereby provides you with the facility of Jazz balance recharge with a quick numeric scratch card code. Here is complete guide to how to load Jazz card.
Customers can recharge their balance in three different ways, all being efficient and accurate.
First Method – Load a Card
Users can scratch a Jazz card while roaming anywhere outside to load on their number. Here is how to do that.
What is the code of Jazz card?
Jazz card load code is *123* <number> #. The numeric code is followed by 14-digit number on the scratch card, and that being followed by #.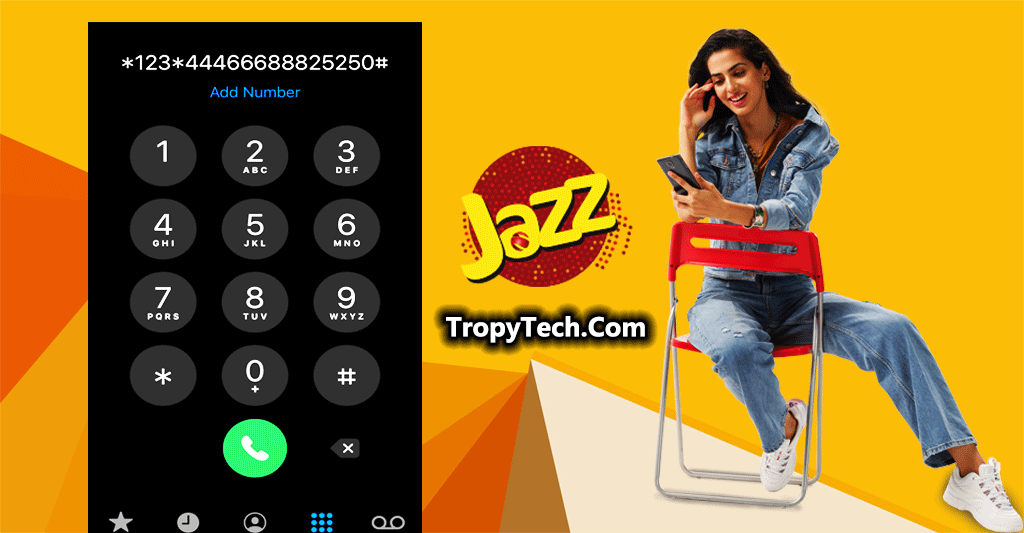 How do you load a card?
It is no more difficult to scratch and load balance card on your number to recharge. Follow the process below, and you are done successfully.
Dial *111# to check your current balance.
Second Method – Jazz World App
Users have the option to choose to recharge mobile number with Jazz World App. Please go as instructed below.
Download and install Jazz World App
Choose to Log-in if you already have an account, or Sign-up otherwise
Press "TAP TO RECHARGE" to proceed on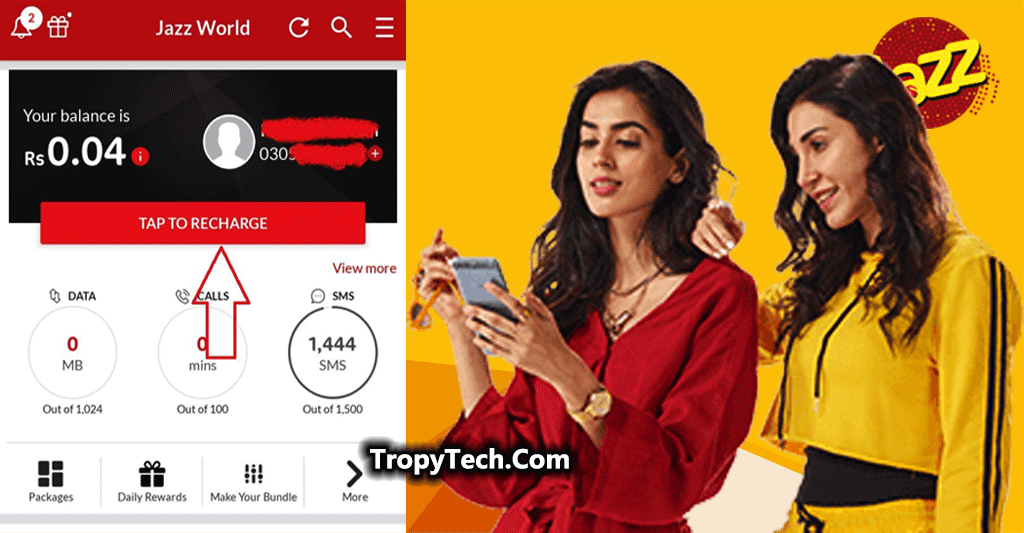 Select "Pay with Scratch Card"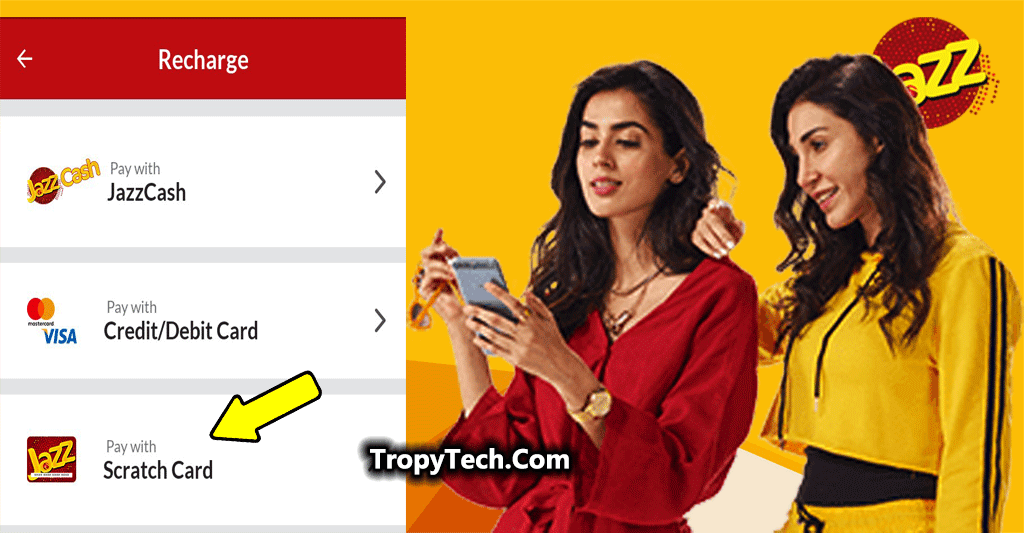 Enter your mobile number in the first box
Key in the 14-digit scratch card number in the second box
Press "Recharge"
Third Method – Jazz Recharge Online
Jazz has pioneered in providing "Recharge Online" to actually answer your query how to load card easily while abroad or in Pakistan, leaving behind all hassle, just by following simple steps. Whether it be this or that, the offer could serve you the best. Here we explain to you how to get on that.
Recharge Jazz Prepaid Balance for Anyone in Pakistan
Not only you, but those really concerned about can now top-up the Jazz prepaid balance for anyone in Pakistan while roaming. How? Of course with two simple ways out.
Through Jazz Retailer/Money Exchange
Visit any nearest money exchange or Jazz affiliated retailer
Request the retailer/agent to send top-up to any Jazz Prepaid Number anywhere in Pakistan
Inform the retailer/agent of the amount you need to send and Jazz Prepaid Number
Pay the cash
Great, you are all done!
Recharge Online Through Website
Jazz believes in novelty and innovations. That is the core reason that it keeps on pioneering every other day in something unique and useful, or course. Here are four different websites that you can register with to get or send a top-up to any Jazz Prepaid number in Pakistan.
Visit any of the following websites: ding, eTopUpOnline, Tranglo, TransferTo
Register with any of the here mentioned websites
Select Jazz Prepaid as operator and Pakistan as country
Enter Your Target Jazz Prepaid Number and select the desired amount to top-up
Enter the required credit/debit card information, whatever in your case, and complete the Transaction
Recharge with International Jazz Load
Customers from abroad can now make use of International Jazz Load to recharge online without hassling for any card or code. Super convenient, isn't it?
Jazz in collaboration with their International Top-up Vendors comes up to help you recharge any Prepaid connection in any of the following countries.
Have you ever wished for a gift for your friends and/or family? It is coming true with Jazz! Because you can now buy and send a gift of airtime to your friends and family just by sitting in your room or office. Or you can make it go with your handset either.
You can send to, or get from, the Prepaid Top-Up(s) with Jazz affiliates and retailers. Go to any of the websites we have just mention above here to load Jazz card/top-up conveniently.
People are reading this:
Our Take on How to Load Jazz Card
In this article we have briefed you about four different methods for how to load Jazz card. It is now quite up to you what way you go along. Notwithstanding, Jazz recharge online is way more safe, handy, and easy to get access to.
Share this information, if you have found it useful, with your friends and family on social media. Keep visiting us for more exciting daily, weekly, and monthly internet/call/SMS packages of Jazz, Telenor, Zong and Ufone, and new offers every other day. Stay connected!